What's New On Netflix In May 2021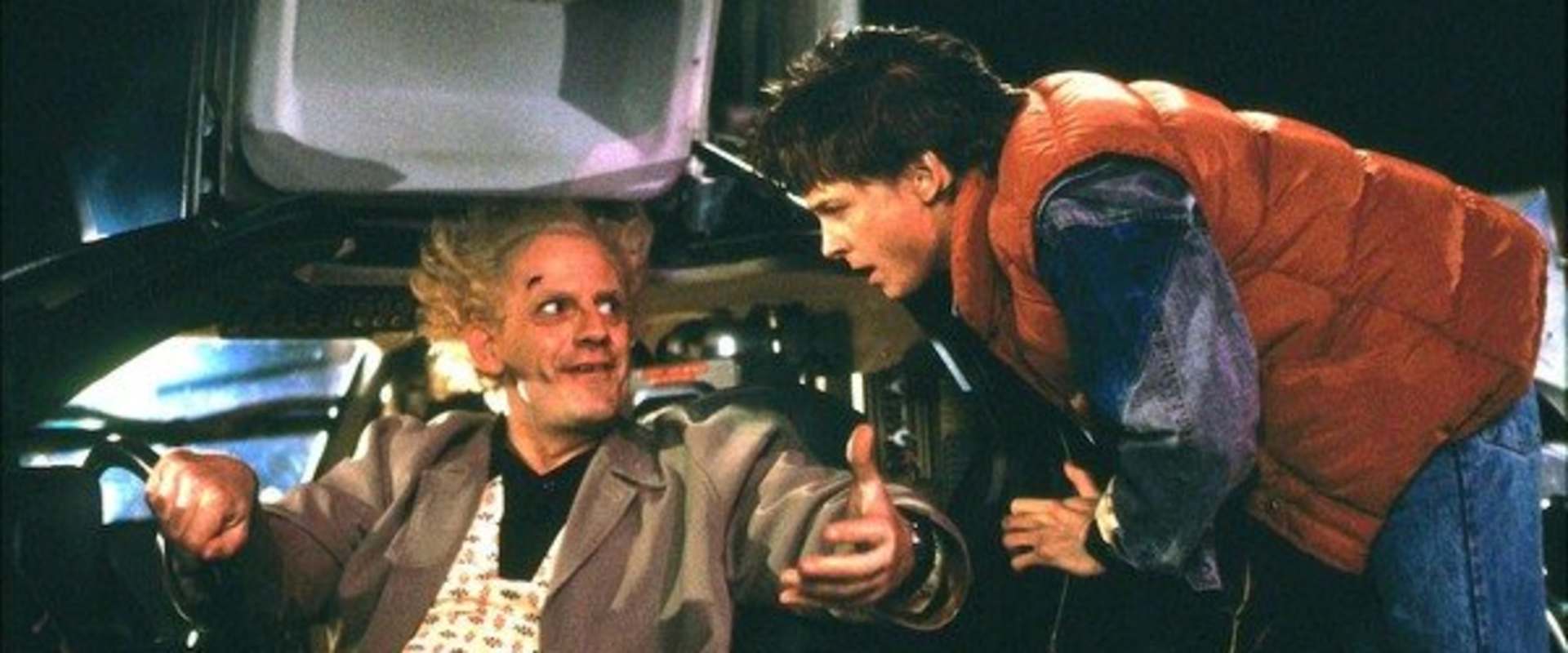 SHARE
The snow's melted, the sun is making longer appearances everyday, and the vaccines are finally starting to roll out, but before you barrel out your front door to tan or visit some friends, you might want to take a look at Netflix's May offerings.
Sure, the thought of adding another few inches to your couch's butt groove may not be attractive now that the weather's nice and some Covid restrictions are being lifted, but this month's new releases might have you seriously considering putting a two-hour buffer between you and your post-lockdown spring activities.
Back to the Future Trilogy
Great Scott! Not only is Back to the Future available on Netflix as of May 1st, so are its twosequels. Granted, there are probably few people on Earth who haven't watched Michael J. Fox and Christopher Lloyd's time-travelling adventures (and if you're one of those few, now's the perfect time to see what everyone was talking about) but these films are one of the few sci-fi comedies from the '80s that still hold up today. Climb into your modified Delorean, set your time circuits on, check the flux capacitor and enjoy!
Due Date
It's weird seeing Robert Downey Jr. without his Iron Man armor, as his commitments to the MCU have had him playing the character for the better part of a decade. Before the MCU became the box office phenomenon it did, Downey Jr. had time to pair up with perennial funnyman Zach Galifianakis in Due Date, a buddy/road comedy. Channeling Planes, Trains and Automobiles, Due Date is filled with laugh-out loud and heartfelt moments that are sure to keep you thoroughly entertained.
G.I. Joe: The Rise of Cobra
If you're a child of the '80s, the 2000's was the prime time to visit theatres, as properties like Transformers, Teenage Mutant Ninja Turtles and G.I. Joe found their way to the big screen. Although their faithfulness to the source material and popularity amongst the fans was generally lukewarm, they were financially successful and pretty good action flicks. G.I. Joe: The Rise of Cobra establishes the main heroes and villains of the series for their cinematic outings in a far-fetched but entertaining sci-fi/action film.
Mystic River
Clint Eastwood will probably be best remembered for his roles in the spaghetti westerns of the '60s (and hopefully not for his cringeworthy discussion with an empty chair at the 2012 R.N.C.), but artistically, his greatest contributions to cinema may very well be as a director.
His 2003 drama, Mystic River, is an Oscar-nominated look at the trauma of sexual abuse wrapped in a mystery/crime film. With a solid cast of Oscar winners including Sean Penn and Tim Robbins (who both won awards for this film) Mystic River is a tour de force that will have you on the edge of your seat.
Resident Evil: Afterlife & Extinction
Films based on video games have historically never been successful, but the Resident Evil films are the exception that proves the rule. Starring Mila Jovovich as Alice, the series charts her attempts to fight the Umbrella Corporation, whose experiments in viral genetics have unwittingly unleashed a zombie apocalypse. Granted, the films are not exactly philosophical treatises on the meaning of life, but they function well as horror/action films. Extinction and Afterlife, the third and fourth films in the series, respectively, are available on Netflix as of May 1st.
Scarface
Al Pacino's career is littered with iconic roles from Michael Corleone to Colonel Frank Slade, but a strong contender for best role he's ever played would have to be Scarface's Tony Montana. Charting the character's rise from penniless Cuban refuge to the top of Miami's drug trade, Scarface is chock-full of iconic lines and scenes. If you've ever wondered where, "say hello to my little friend," came from, check out this cinema classic.
Stargate
Most sci-fi fans know Stargate from the television series starring MacGyver's Richard Dean Anderson, but the 1994 film starring Kurt Russell and James Spader actually predates it by several years. The film depicts humanity's exploration of space and other worlds through stable wormholes called stargates, and stumbles upon a planet whose advanced society closely resembles that of ancient Egypt. Having visited Earth in the past and influenced its development, nefarious forces from the alien planet attempt to exert their control over Earth once more, unless Earth's expeditionary force can stop them.
The Land Before Time
If you're looking for something to keep the kids occupied on a rainy spring day, check out the animated classic The Land Before Time. The plot revolves around an orphaned apatosaurus named Littlefoot, as he and his friends attempt to escape a food-scarce and ravaged environment to a land of plenty called the Great Valley. As they navigate dangers along the way, they come to appreciate each other's differences and overcome their prejudices in an educational tale about tolerance and harmony.
Under Siege
The muscle-bound, gun-toting action stars of the '80s like Arnold Schwarzenegger and Sylvester Stallone faced competition in the '90s from a new breed of hero: the martial arts action star. Muscular but more slender, these men of action literally took matters into their own hands - and feet, as the case may be - as they put the guns aside and relied on their fists of fury to subdue the bad guys. Chief among these stars was Steven Segal, who had a string of moderate hits in the genre. Under Siege is arguably his best film, and features a great performance from Tommy Lee Jones as the main villain.
Zombieland
For some unexplained reason, the 2000's ushered in a renewed interest in zombies, evident through books like Pride and Prejudice and Zombies, television shows like The Walking Dead, and films like 28 Days Later. Perhaps the cinematic nadir of this genre was achieved with 2009's Zombieland, which was widely successful and hugely hilarious. Starring Jesse Eisenberg, Emma Stone and Woody Harrelson, the film is a tongue-in-cheek quasi-spoof of zombie apocalypses that also contains a surprising amount of heart, if not brains.
If those suggestions are leaving you cold, check out these films, also available on May 1st: