New Movies Coming To Netflix In January 2021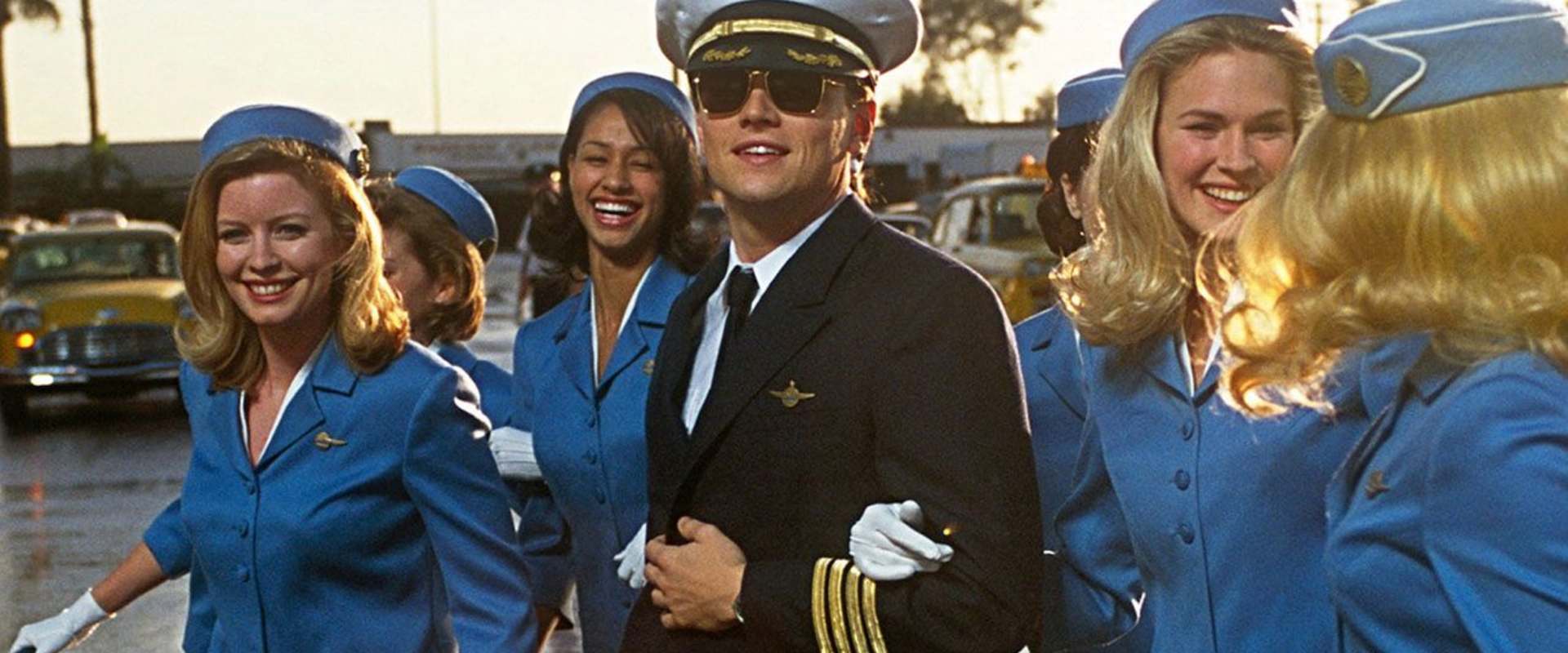 SHARE
New Movies Coming To Netflix In January 2021
Most of America will find itself stuck inside the house this next few months, either due to snow piling up outside their doors or the rotation of COVID-19 lockdowns we've all had to endure this last year. Thankfully, Netflix has us covered while we're waiting for spring and our vaccine shots. January alone is an extremely active month for the film-streaming giant, with many new movies coming to Netflix in January 2021 that you can enjoy.
January 1st
CATCH ME IF YOU CAN
What better way to start the month than by watching Leonardo DiCaprio do what we'd all like to be doing right about now: travelling, meeting new people, and avoiding the authorities who'd like to stop him. DiCaprio stars as real-life grifter and con-man Frank Abagnale, whose proficiency at fraud kept him living the good life and avoiding FBI agents like Carl Hanratty (Tom Hanks) for years. Aside from great performances from two Oscar-winning actors, the fact that it's based on a true story makes it all that more interesting.
CLOUDY WITH A CHANCE OF MEATBALLS
Cloudy with a Chance of Meatballs may have described your quarantine diet this past spring, but thankfully, it's also a wacky and loveable, family-friendly animated film. The film revolves around inventor Flint Lockwood (voiced by SNL alumnus Bill Hader), who develops a machine that can transform water into food. However, when the machine gains the ability to think for itself, it's up Flint to handle the situation personally.

COOL HAND LUKE
Many will point to The Shawshank Redemption as the quintessential film about resisting prison hierarchy and oppression, but Cool Hand Luke did it almost thirty years prior. Starring Paul Newman as Luke Jackson, a war veteran sent to prison after a drunken offence, the film delves into the indomitable nature of the human spirit, particularly when it deals with hardship and oppression. A classic, the film has contributed one of the most oft-quoted lines in cinema history: "what we have here is a failure to communicate."
ENTER THE DRAGON
It's the film that made martial arts action movies a genre and Bruce Lee a household name. Under the guise of participating in an elite martial arts tournament, Enter the Dragon sees Lee infiltrate the island of noted crime lord Mr. Han at the behest of British intelligence to gather evidence of his wrongdoings. Ultimately, the quest turns into a matter of personal vengeance for Lee, who has the chance to avenge the death of his sister. This film is worth the watch if only for its iconic "Lee in the room of mirrors" scene.
GOODFELLAS
Goodfellasis not just another mobster film. Directed by Martin Scorsese and starring Robert DeNiro, Joe Pesci, and Ray Liotta, the film was an instant classic when it was released in 1990, and has since gained mythic status in cinema for its epic performances and indelible scenes. Charting the rise and fall of real-life gangster Henry Hill, the film is not only an erstwhile biography of sorts, but a cautionary tale about life in the mob.
SHERLOCK HOLMES
There's been so many cinematic versions of Sherlock Holmes that it's hard to keep count of them all, but one of the most popular and profitable in recent years has been Robert Downey Jr.'s version. Paired with Jude Law as his Watson, Sherlock Holmes still strives to solve crimes in 19th century London, though with a 21st century eye for cinematic thrills, chills, action, and special effects. Downey Jr. is as inspired in this role as he is in his MCU one, so you're bound to be entertained and mesmerized in this performance.
THE DEPARTED
Martin Scorsese's hunt for an Oscar ended with The Departed, yet another foray into the world of organized crime, though this time through the inner workings of the Irish mob. The Departed is an a-typical mobster film (if can even be classified as such) with many twists and turns in its intricately woven plot. Despite its strong writing, the film's real strength comes from its stellar cast, including Jack Nicholson, Leonardo DiCaprio and Matt Damon. However, it's Mark Wahlberg and Alec Baldwin you should really keep an eye out for in epically awesome scene-stealing performances.
THE NAKED GUN: FROM THE FILES OF POLICE SQUAD!
If you need a good chuckle this month, check out The Naked Gun: From the Files of Police Squad! Leslie Nielsen stars as the irrepressible yet hopelessly clueless Lt. Frank Drebin as he tries to stop a rich industrialist from assassinating the Queen of England. The film is a classic example of the spoof/slapstick genre, so prepare yourself for a lot of silly jokes and gags flying at you at almost breakneck speed, but it's almost impossible not to laugh out loud multiple times at this comedy classic.
WHAT'S EATING GILBERT GRAPE
A perennial 90s' classic with a strong "indie" vibe, What's Eating Gilbert Grape? stars a young and pre-scandal Johnny Depp as he looks to take care of his obese mother and mentally challenged brother (played by a 19-year old Leonardo DiCaprio) in small-town Iowa. The film was a strongly received drama and garnered the young DiCaprio his first Academy award nomination, so if you're in the mood for some real-life family drama, check this film out.
January 15
HOOK
If it's family fare you're searching for, look no further than Hook, Steven Spielberg's exploration of the age-old question "what would happen if Peter Pan grew up?" The answer is both hilarious and poignant, as Robin Williams' Peter Panning seeks to rescue his children from Dustin Hoffman's Captain Hook while coming to terms with Never-Neverland past. Children will love the fantastical action-adventure setting while parents will be drawn to the emotional plot line between a father and his children.
Other Movies Coming To Netflix In 2021
In case none of the films mentioned above tickles your fancy, here are some more movies being released on Netflix this January:
MYSTIC PIZZA (January 1st)
SEX & THE CITY 1 & 2 (January 1st)
SUPERBAD (January 1st)
THE GIRL WITH THE DRAGON TATTOO (January 5th)
FATIMA (January 31st)