What's New On Netflix For March 2021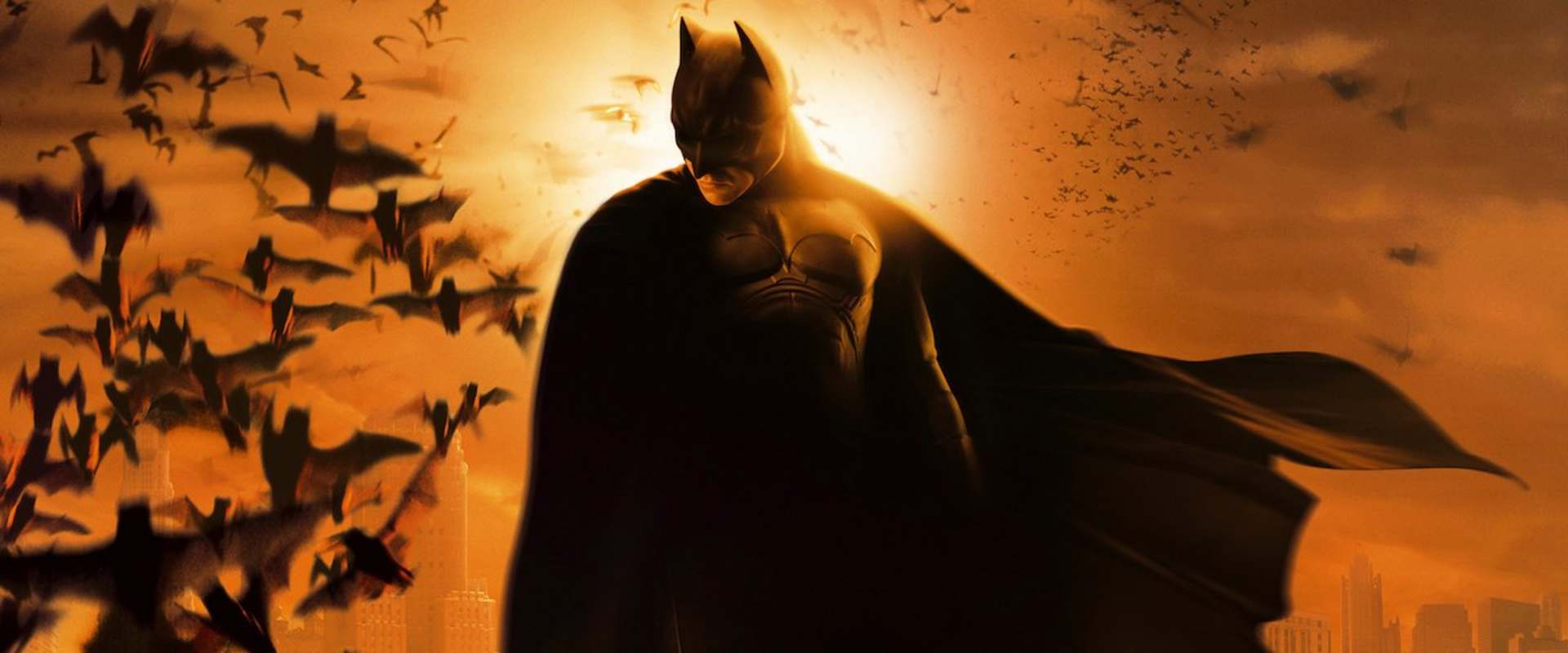 SHARE
WHAT'S NEW ON NETFLIX - MARCH 2021
Spring is just around the corner and until the weather gets warmer and less snow-packed, most of the country will still be huddled inside looking for something to while away the hours.
Thankfully, Netflix has a robust offering of newly added films to keep you occupied until the days where you can confer with the flowers and consult with the rain return. From Oscar winners to action-packed thrillers to romantic comedies, waiting out the calendar for longer days and warmer weather will never have seemed more entertaining!
Batman Begins / The Dark Knight
The first two instalments of Christopher Nolan's Batman trilogy chart the path a young Caped Crusader took to begin cleaning up the streets of Gotham. Christian Bale's raw and gravelly Dark Knight is surrounded by a star-studded cast that adds gravitas to the films, including Michael Cain as Alfred and Morgan Freeman as Lucius Fox. Of course, no one could forget Heath Ledger's iconic, Oscar-winning turning as The Joker in The Dark Knight- a must-see for any cinephile.
Crazy Stupid Love
The complications of falling in and out of love are not lost on the makers of
Crazy, Stupid, Love
, who examine the theme across generations in a funny yet poignant way. When Cal (Steve Carell) is informed by his beloved wife Emily (Julianne Moore) that she has cheated on him and wants a divorce, he becomes understandably despondent. Commiserating at a bar, he gains the attention of noted womanizer Jacob (Ryan Gosling), who vows to help Cal move on with his love life. Boasting a talented and hilarious cast,
Crazy, Stupid, Love
will not fail to entertain.
Dances With Wolves
Late '80s to early '90s heartthrob Kevin Costner starred, directed and produced this epic about a Civil War soldier who, when stationed at a remote outpost, befriends the Native Americans who live around the fort. He eventually comes to earn their trust, living and fighting as one of them. Based on the novel by Michael Blake, Dances With Wolves was nominated for several Oscars and won Best Picture in 1990.
I Am Legend
The zombie craze that swarmed popular culture in the last decade seems to have died down in recent years, but if you're hankering for a time when legions of the undead roamed the Earth looking for humans to eat, check out I Am Legend. Will Smith stars as the last man on earth, searching for more zombie apocalypse survivors while he and his faithful canine companion try to avoid being lunch for armies of zombies.
Invictus
In Invictus, Morgan Freeman stars as Nelson Mandela as he tries to heal the deep rifts in South African society following his release from prison, election as president, and the end of apartheid. Hosting the 1995 Rugby World Cup affords Mandela the opportunity to attempt to unite the country through sport, and the film chronicles the political and social events that surrounded that tournament. Directed by Clint Eastwood, the film was nominated for several Academy Awards, including Best Actor (Morgan Freeman) and Best Supporting Actor (Matt Damon).
Jason X
Jason X answers the age-old question, "What if the immortal antagonist from the Friday the 13thseries was cryogenically frozen and revived 500 years in the future to stalk teenagers on a spaceship?" Featuring Jason Voorhees' tenth splatter-filled on-screen outing, this schlock-fest is best reserved for diehard fans of the series or those who like their kitsch seasoned with fake Hollywood blood.
Rain Man
Tom Cruise and Dustin Hoffman star in this drama about a brash, self-absorbed young man (Cruise) who upon his wealthy father's death, learns his entire fortune has been bequeathed to a brother he never knew he had (Hoffman). Further, he learns that his brother is an autistic savant with an ability to make complex probability calculations in seconds. Rain Man is a touching tribute to family ties and won four Oscars, including Best Picture, Best Director, and Best Actor in a Leading Role.
The Pursuit of Happyness
Based on the true story of San Francisco salesman Chris Gardner, The Pursuit of Happyness charts the year Gardner spent as a homeless man trying to take care of his son while recovering from a messy divorce. Starring Will Smith as Gardner and Jayden Smith in his first starring role as Gardner's son, Chris Jr., the film is a powerful and emotional testament to a father's love and will to provide the best life for his child.
Training Day
When Denzel Washington plays good, he's good. But when he plays bad, he's even better, as is evident in Training Day. Playing corrupt-to-the-bone L.A.P.D. narcotics officer Alonzo Harris, Washington leads greener-than-grass Jake Hoyt (Ethan Hawke) around his beat on the rookie's first day on the squad. What follows is an intricate web of entrapment and deceit spun by a desperate man willing to do anything to escape the consequences of his actions.
Year One
With Jack Black and Michael Cera as the leads, Year One's premise of having two sojourners travelling through the Middle East meeting various biblical figures was never going to be a dramatic and philosophic opus. Instead, it's a slap-happy comedy of errors that although seems grating at times, does engender some laughs more often than not. What else would you expect from the legendary Harold Ramis, who wrote and produced this film before his death in 2014?
If none of these selections tickles your fancy, try some of these:
Savages

Jiu Jitsu

Philomena