Mother's Day Movies On Netflix 2021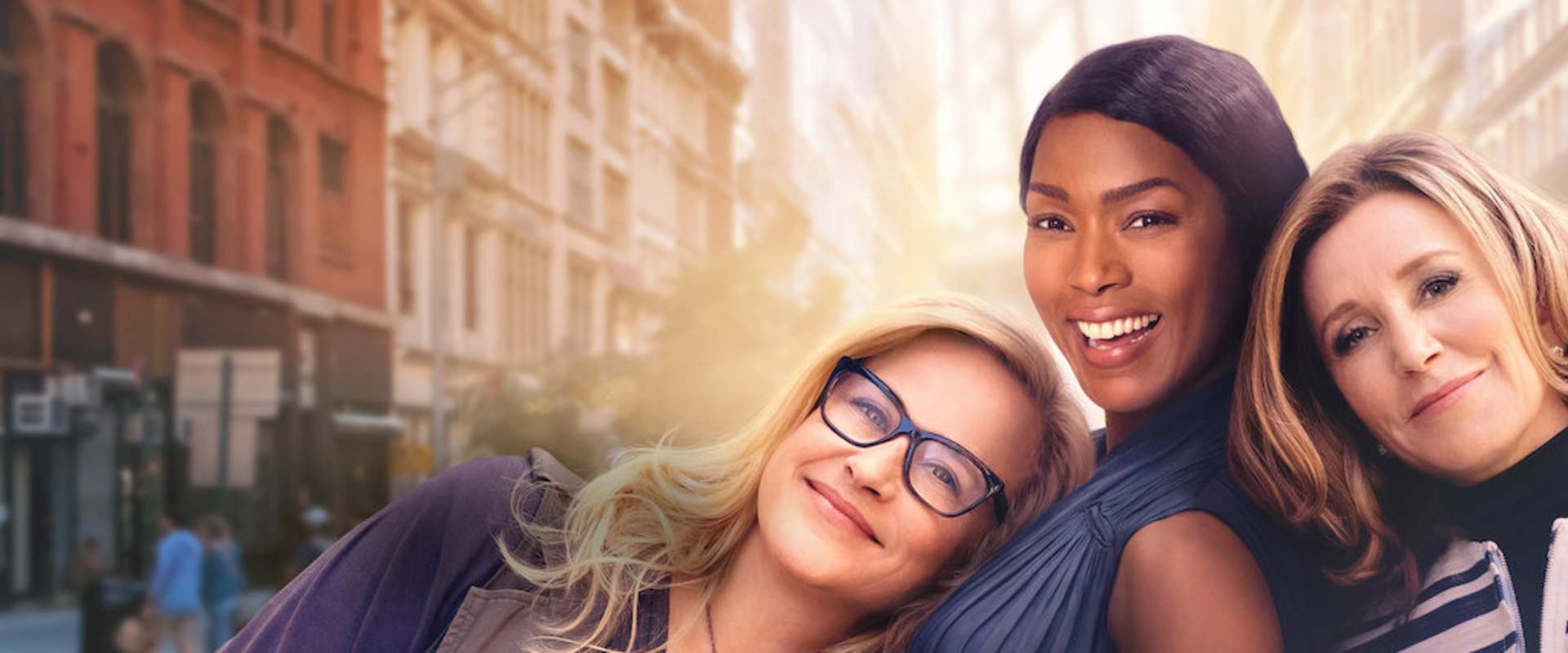 SHARE
May is when spring finally starts to hit full bloom and everyone in the good old U.S. of A. pays homage to the women who gave them life. It's true that Mother's Day 2021 has come and gone, but just in case you missed it due to coronavirus restrictions or simple laziness, here's a few films and television shows Netflix is offering that can help fill that maternal void. Better yet, grab a bouquet of flowers, box of chocolates, some of her favorite take-out, and head over to mom's house to spend some quality time watching these selections with her!
Yes Day
One of the greatest joys and biggest annoyances of being a mom is continuously having to say "no" to your little darling's more ridiculous or outlandish requests. Yes Day turns that trope on its head when committed mom Allison (Jennifer Garner) and her husband decide to grant their kids one day where everything they ask for can be agreed to. Of course, the requisite hilarity ensues, with several moments of heart-felt poignancy that reinforces the bonds between a mother and her children.
Wine Country
With a cast comprising the funniest female cast members of the late '90s to early 2000s Saturday Night Live roster, you know Wine Country is bound to deliver on laughs. Amy Poehler (in her directorial debut), Maya Rudolph, Rachel Dratch, Tina Fey, and Ana Gasteyer star as life-long friends who decide to celebrate a 50th birthday by touring Napa Valley. Though not strictly a film that revolves around Mother's Day, any mom will enjoy watching a spirited romp across wine country with a group of hilarious middle-aged friends.
Lady Bird
Being a mom isn't easy, but being the mom of a teenager is exceptionally difficult. Lady Bird is a coming-of-age story that sees Christine "Lady Bird" McPherson attempt to navigate her senior year at high school amidst strained relationships with her family members, particularly her mother. Played by the incomparable Laurie Metcalf of Roseanne fame, Marion McPherson comes across as the overwhelming and intrusive mother a little too well in this excellent dramatic comedy..
Bird Box
In case the prospect of a world-wide pandemic grinding society to a halt isn't post-apocalyptic enough for you, check out Bird Box. Here, Sandra Bullock exemplifies a mother's love as she fights to bring her children to a safehouse in a world beset by mysterious entities who push people to suicide when they are seen. Leading children while blindfolded in a canoe in a river is not the easiest thing to do, but Bullock manages to do it convincingly.
Workin' Moms
Juggling a job and a family is no small feat. This balancing act is especially difficult for single parents. Workin' Moms, a television series from our Friendly Neighbors to the North, explores the challenges both single and married mothers face as they navigate their professional lives and raising children.
I Am Mother
For more post-apocalyptic fun, check out I Am Mother. Following an extinction event, a robotic intelligence named Mother (Rose Byrne) grows a human embryo in an underground bunker to repopulate the planet. Named Daughter, she (Clara Rugaard) and Mother develop both their relationship and their mission before encountering a survivor of the apocalypse (Hillary Swank). Complications in this three-way association threaten to not only destroy the bond between Mother and Daughter, but reveal the true nature of the apocalypse that decimated the planet.
Otherhood
Motherhood is one of the most rewarding yet under-appreciated jobs in the world. If there's one thing mothers across the planet often have to deal with, it's ungrateful children who think that just because they're adults, they don't need a mother's advice. Otherhood stars Angela Bassett, Patricia Arquette, and Felicity Huffman as three moms who leave their suburban homes to visit their adult children in The Big Apple to remind them just how valuable they can be.
Dumplin'
If there's anything more deplorable than a beauty pageant, it's a children's beauty pageant. In Dumplin', Danielle Macdonald plays Willowdean "Will" Dickson, an overweight teenager whose mother, Rosie, (Jennifer Aniston) has been in beauty pageants all her life. This is a considerable cause for friction in their relationship, as Rosie is such an adherent to this ridiculous tradition that she neglected spending time with her daughter as she was growing up. Will decides to enter her mom's annual pageant to teach her a lesson.
Fun Mom Dinner
As a mom, finding time to have a fun night out with your friends requires assiduous planning, kind of like plotting a bank heist or defusing a bomb. Oftentimes, finding a few friends who are even available to go out is a chore. Fun Mom Dinner kills two birds with one stone by having a group of women whose preschool children are friends organize a night out amongst themselves.
Modern Family
With 11 seasons under its belt, Modern Family was a bonafide hit for ABC. Revolving around the lives of three families linked by patriarch Jay Pritchett, the show was a hilarious look at life in contemporary families. Jay's daughter, Claire, was the slightly neurotic and overbearing matriarch of her family. Gloria was Jay's fiery and voluptuous Columbian second wife. Watching all these moms interact with their families was pure comedy gold.
If these suggestions aren't to mom's tastes, try these: